Every Tom, Dick and Harry around now owns a mobile. If you haven't got one yet, it's high time you consider getting one of Nokia's finest which will surely fall in your budget. For less than Rs. 5000, you can either grab a mobile with a great camera or a tocuh screen. Let us have a look at 5 phones Nokia has to offer for less than 5K
1.Nokia 2730 Classic
Price: Rs 4,100
This is as awesome as it can get. You can now experience the power of a fully equipped phone for a tad more than Rs 4,000. The phone has an amazing finish giving it the looks of a winner. The glossy dark finish against the silver keypad takes it far away from being called "basic".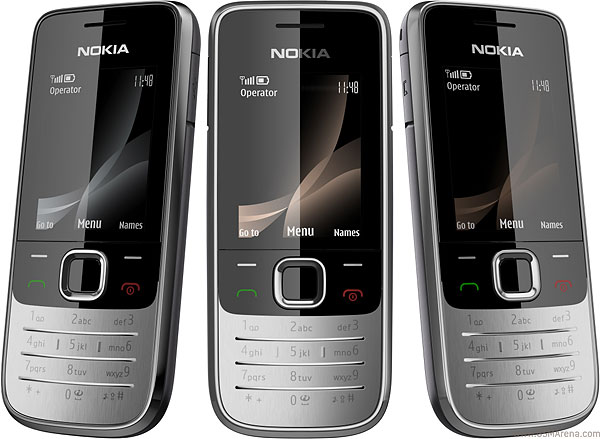 Nokia 2730 Classic Specs
Display: TFT, 256K colors, size: 240 x 320 pixels, 2.0 inches
Memory: Internal 30 MB upgradeable to 2GB with microSD
Networks: GSM 850 / 900 / 1800 / 1900
Camera: 2 MP, 4x Zoom
Colors: Black,Dark Magenta
Dimensions: 109.6 x 46.9 x 14.4 mm, 65 cc
Weight: 87.7 g
Battery: Up to 5 Hours
2.Nokia X2
Price: Rs. 4,343
The perfect phone for all who enjoy taking photos of high quality. This phone surprisingly houses within it a 5MP camera. A 5MP camera is a very unusual feature even in a mid range phone.Clearly this phone comes under the Xpress Music Series as we find dedicated buttons for music.
Nokia X2-Specifications
Quad-band GSM/GPRS/EDGE support
2.2″ 262K-color QVGA display
5 megapixel enhanced fixed-focus camera with LED flash
QVGA video recording at 15fps
Series 40 UI, 6th edition
Dedicated Facebook app
Bluetooth (with A2DP)
Standard microUSB port (charging); USB On-The-Go
Hot-swappable microSD card slot (16 GB supported)
Stereo FM radio with RDS; built-in antenna
3.5mm audio jack
Dedicated music keys
Stereo speakers
Excellent loudspeaker performance
Great audio quality
3.Nokia 5130 Express Music
Price: Rs.3,800
The cheapest of this lot. But in now way less than the rest. In fact it has one of the best audio quality.A boon for the audiophiles on a budget. The Express Music Series has always delivered high on music and this is no exception. This is a true Express Music though priced less
Specs- Nokia 5130
Quad-band GSM/GPRS/EDGE support
2″ 262K color TFT display of QVGA resolution
Sleek body design and nice hoice of materials
Ambient light sensor
Hot-swappable microSD card slot up to 16GB (1GB card included)
Top notch audio quality
Dedicated music keys with backlighting
Music light effects
Standard 3.5 mm audio jack
Stereo Bluetooth (A2DP)
Stereo FM radio with RDS
Up to 21 h of dedicated music
4.Nokia C2-03
Price: Rs. 4,511
The fun a touchscreen and the ease of the keypad merged together to provide the customers with easy fun. This duality is coupled with the Dual sim feature makes the C2-03 twice the phone. To get a touchscreen for a price this low is just a dream come true.
Specifications – Nokia X2
Dual-SIM, dual-standby phone
Dual-band GSM/GPRS/EDGE support
2.6″ 256K-color resistive TFT QVGA touchscreen
S40 6th edition
2 megapixel fixed-focus camera
QCIF video recording at 15fps
Stereo FM radio with RDS, Visual radio
Bluetooth v2.1 (with A2DP)
Standard microUSB port
microSD card slot (32 GB supported, 2GB included)
3.5mm audio jack
Extra smooth and precise haptic feedback
5.Nokia X2-01
Price: Rs.3,500
Ever fascinated on owning one of those fancy Blackberrys with a full QWERTY keypad and just enjoy texting your friends? You now can enjoy all the QWERTYness with the Nokia X2-01 for a price as low as 3,500.
Specifications -Nokia X2-01
Entry level QWERTY messenger bar
Quad-band GSM/EDGE connectivity
2.4″ 256K-color QVGA TFT display with great sunlight legibility
VGA camera with QVGA video recording at 24fps
Series 40 UI, 6th edition
Stereo FM radio with RDS
Bluetooth 2.1 (with EDR)
Standard microUSB port
microSD card slot (8GB supported, 2GB included)
3.5mm audio jack
Good audio quality
These are few of the best Nokia phones available in the market for such low prices. Be it a photography or a audiophile or a touch lover or a QWERTY driven or the simple , Nokia has the right model or each person, probably that is the reason why Nokia stays on top of the costumer's heart